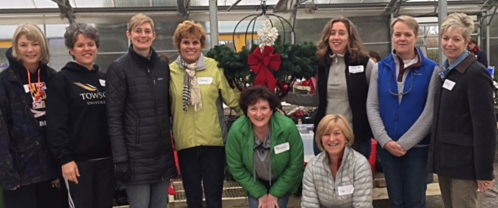 Interested in volunteering?
Flowers Over Frederick has two primary volunteer opportunities. Join the committee to help with managing the project. Current Flowers over Frederick committee members include: Judy D'Agostino, Cindi Hindman, Diane Laughlin, Lucinda Noland, Kara Norman, Elin Ross, Julie Sapadith, Nancy Sesler, Jana Sheffer and Lisha Utt.
You also can volunteer to help with winter basket assembly and disassembly.
If you are interested in joining the committee or want to help with winter baskets, fill out the form below to let us know you are interested in helping out.